Envirosafe Pest Control is a builder's best friend. We offer New Construction Builder Services including residential and commercial Conventional Soil Pretreats, Bora Care Wood Pretreatments, and Termite letters and documentation to pass inspection.
CONVENTIONAL SOIL PRETREATMENT FOR TERMITES
Envirosafe Pest Control's Conventional Liquid Pre-treatments are always are our most requested Termite Pretreatment Service. We are on time and have the best response time in the Carolinas. The objective of this conventional liquid pretreatments is to establish the product barrier between the soil, where termites live, and the wood in the structure. We are flexible and know that your construction project is on a tight schedule. We'll show up on time and immediately supply all the paperwork needed for the job site
BORA-CARE WOOD PRETREATMENT FOR TERMITES
Bora-Care Pretreats are a great new way of pretreating structures in the Carolinas. Bora-Care pretreatments for Subterranean Termites are always performed in one convenient trip.
Bora-Care pretreats can performed quickly and Bora-Care will penetrate the wood while remaining there for the life of the wood, providing continued protection against Subterranean Termite. With a Bora-Care pretreat we use only 2 or 3 gallons of water compared to sometimes over 100 gallons with the traditional soil pretreat. Crews can remain on the jobsite while the Bora-Care is applied to the home. Bora-Care termite pretreatments allow you to work regardless of the weather unlike traditional soil pretreats that are halted with rain.
Envirosafe's Bora-Care Termite New Construction Treatments create a protective barrier and that is performed when all mechanicals and framing are in place, and prior to the install of insulation. All wood two feet and below in the dwelling will receive a complete Bora-Care treatment.
WHY Envirosafe TERMITE CONTROL?
One of the most important aspects of performing a successful pre-construction termite treatment involves the close working relationship between Envirosafe Pest Control and and the builder and or homeowner. We understand how a contractor's schedule changes, and that's why we make you and your project a priority. Call us and we'll make sure you are taken care of with the proper documentation needed for your jobsite.
Envirosafe Pest Control's employees are Master Termite Technicians accredited through Clemson University's esteemed program. With thousands of happy customers in the Charlotte area, our track record speaks for itself.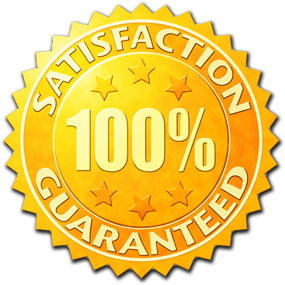 Envirosafe Pest control of Fort Mill SC stands alone in delivering safe, effective, organic pest control and is pleased and thankful to serve many loyal customers!